Outdoor Lighting in Roseville CA
Outdoor Lighting Services
Whether you want to work in the garden or entertain in the backyard, an ideal lighting system can illuminate every outdoor spot in your home. Picture the darkness instantly turning into a pleasant and bright outdoor living experience. You will have your neighbors and friends over for entertainment every evening.
Well, our company is your ultimate destination for full-service solutions for subtle, soft, and elegant architectural accents, landscape and outdoor lighting. We specialize in landscape lighting, driveway lighting, patio lighting and outdoor deck lighting.
We have years of experience in designing, installing, and servicing custom outdoor lighting systems. We are committed to providing the best solutions and treating every client's business or home as if it were ours. Our team is made up of professional landscape lighting designers and installers, all ready to attend to your lighting needs. We provide both commercial and residential lighting solutions. We've had the opportunity to illuminate varying home sizes and styles, landscapes, patios, driveways, water features, walkways, decks and other outdoor living areas.
Outdoor/Landscape Lighting Experts- What You Can Expect
1. Professional Outdoor Lighting Design
Our company provides a daytime consultation and, sometimes, evening design. This helps our team see how your outdoor space will look with our distinct lighting techniques focusing on different spots of your property. Clients asking for a night-time design demonstration get the chance to see how their home will look like based on their desired effect. This also allows us to customize each lighting system to match the client's taste in illumination. We don't do surprises with the end results as we're able to bring the exact design to life.
2. LED Fixtures
Not all LEDs are created equal. We only utilize warm white LEDs and robust copper and brass materials designed to sustain the LED's life. Most of the LED fixtures we offer utilize replaceable LEDs and drivers, thus getting rid of the need to replace a fixture if the LED fails. The warm white color also allows for illuminating any item so that it appears natural in color. However, if you want any other LED color, we are happy to tend to your needs as well.
3. Lighting Control Automation
Some light-emitting diode systems have top of the line timing systems that will meet all your illumination needs now and in the future. If you want the light to go on at sunset, the system will self-adjust on a daily basis based on time and your physical address. Also, it automatically recognizes daylight savings time adjustments. When you use our company for your outdoor lighting needs, we will salvage our many programs to offer your desired level of automation.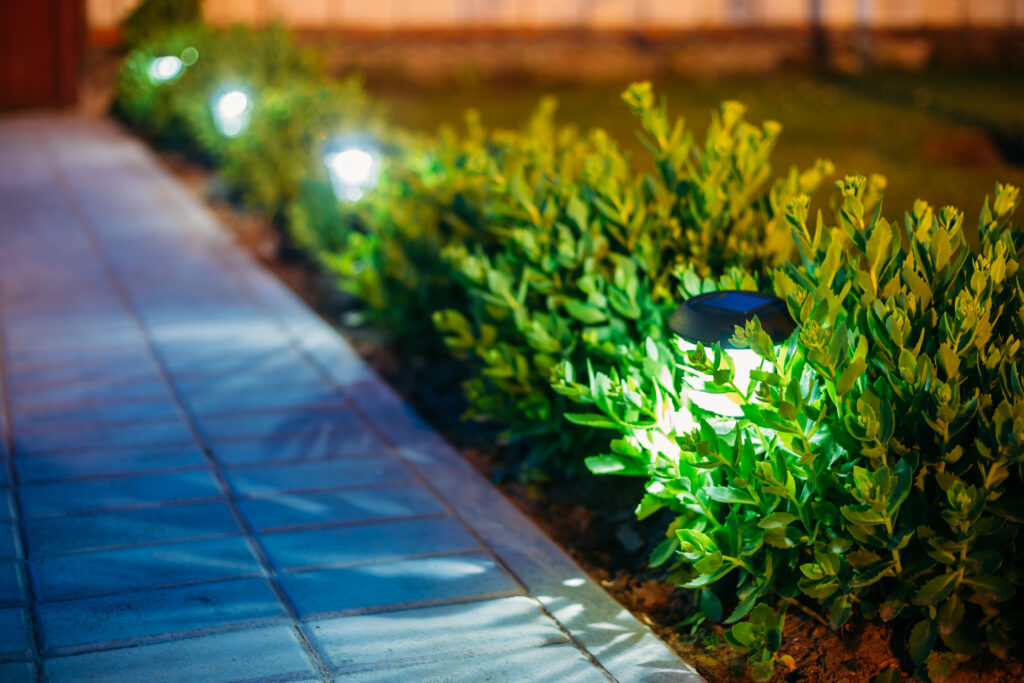 Why Choose Us?
Our Focus is on the Effect
For each project we take, we take a custom route to ensure it's unique while matching your needs. We will work with you to determine the effect you want and then pick the right fixtures to bring that effect to life.
Accountability
Our team is easy to reach, and both calls and emails are promptly attended to. Reach out to us directly during business hours and through our answering service after hours. You can also reach us through email.
Fill out the form below and a team member will get back with you as soon as possible.